The Census is important as it will determine representation and how much funding will go to the communities. For many Laotians, the count has been inaccurate. It's time to reshape the future and get it right.
Covid-19 Lao Response Team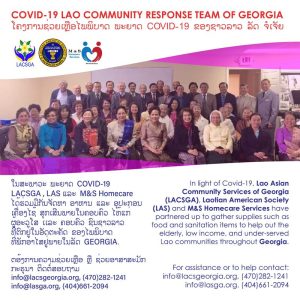 ​The purpose of this response team is to provide food and sanitary goods to the community elders in the under-served communities. By supplementing the basic necessities and delivering these goods to their place of residence, it gives a peace of mind to the community seniors.
With school being out for the summer, many kids lose access to their school lunches. In order to supplement this, LAS have kicked off Operation Lunchbox catering to K12 students of our Laotian community in Georgia. We are making sure the kids are not left without a good meal.